Botanic Gardens On York Photoshoot – Ashley
I was contacted by Ashley to do her headshots after she got THE call.  She had missed it and said it was bizarre when she finally listened to the voicemail.  The voice on the other end explained that she had been nominated to be on ABC's 'The Bachelor.'    This was all especially strange because Ashley didn't know that she had been nominated in the first place. This was all news to her!
The voicemail explained that she wasn't being accepted, but she needed to submit more information. They wanted her to send her full body shots and headshots. That's when she started searching for a photographer that matched her style and was able to work with her on this time-sensitive project.
Ashley explained to me that she was heading to Mexico, then South America on a dream vacation with a friend. This was all right before she needed to submit her application, so we needed to act fast.  She filled out my portrait questionnaire, and it was pretty clear that Ashley has a flirty, bohemian, sweet style about her.  Her perfect match up for a photoshoot location was the Denver Botanic Gardens on York Street.  There aren't many flowers blooming in Denver this time of year, but the Botanic Gardens are already bursting with life.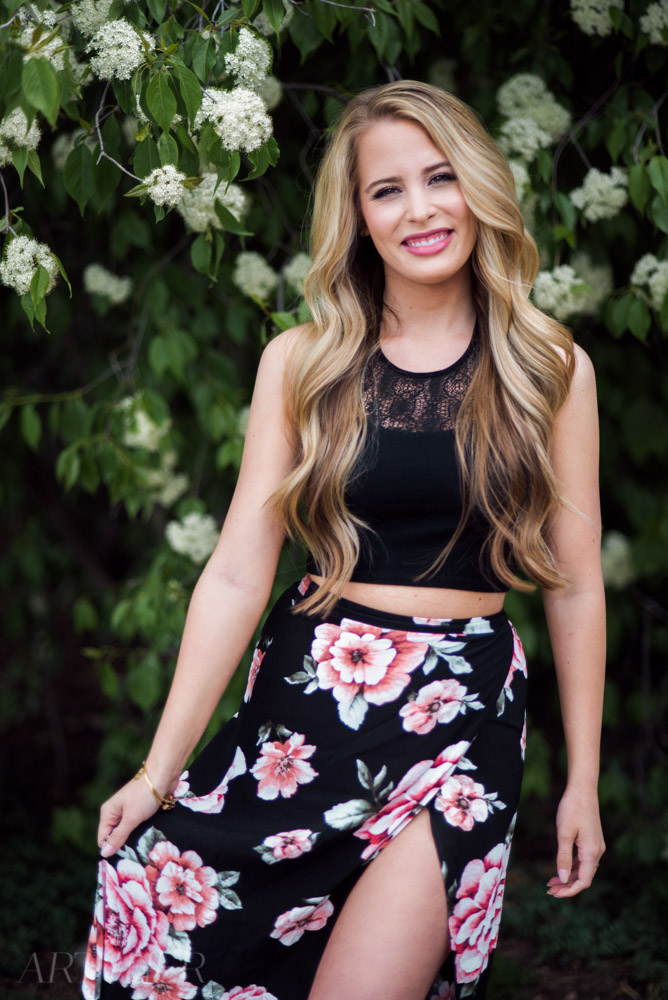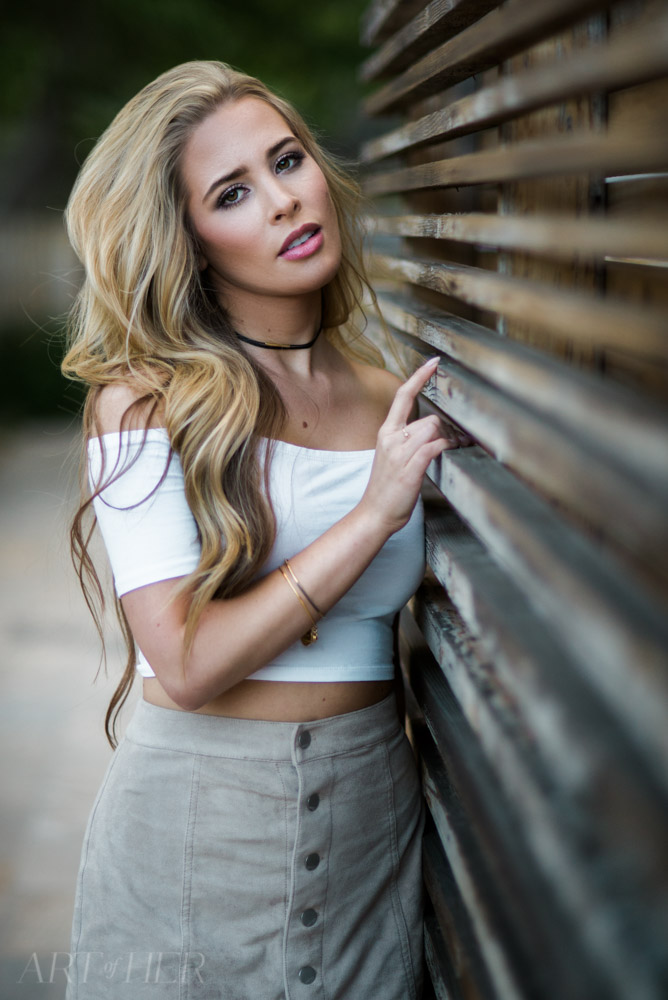 Ashley picked out two fantastic outfits to compliment her photoshoot in the Denver Botanic Gardens.  A black crop top with a floral maxi skirt, and a white crop top with a lighter skirt and black boots. The two outfits contrasted and complimented different sections of the Botanic Gardens with it's thoughtful scenery.  We had so much to choose from when it came to different backdrops.  There were of course greens, flowers of all colors, stunning wooden structures, metalwork, and stone.  One of my favorite shots of Ashley is simply of her leaning onto a bench in front of a fence.  The colors and textures were neutral just like her white shirt, but gave enough contrast to bring all the attention to her beautiful face.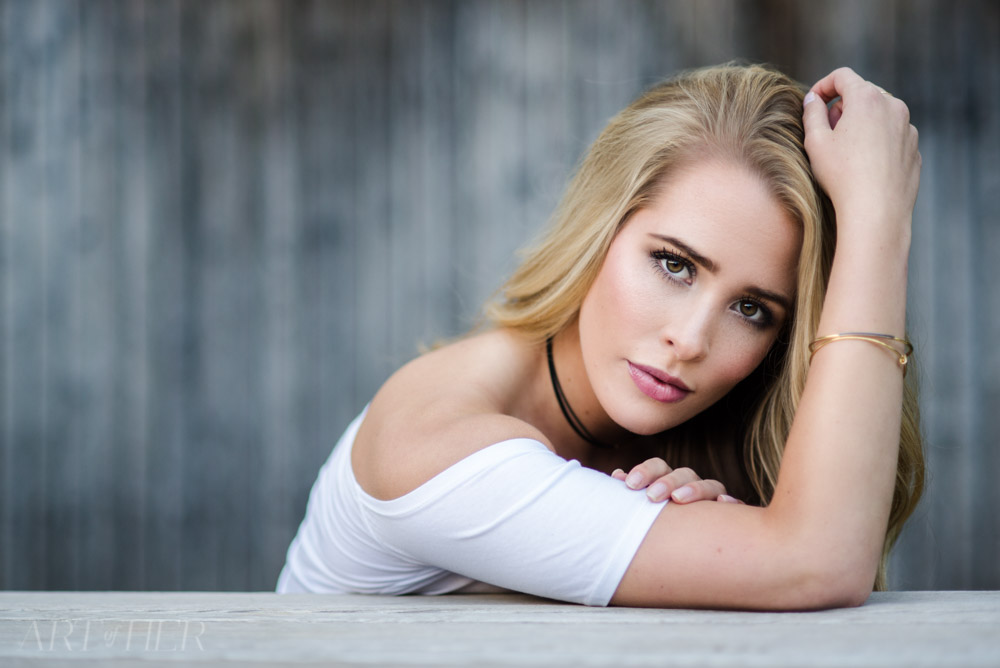 I think I had  told her how beautiful she is about a hundred times by the time we finished shooting her headshots.  It's absolutely true, and how could you not?  I mean, look at her!
Ashley is an inspiration.  I know I work with cameras all day, but the thought of filming for a TV show scares me.  It's a huge thing to be vulnerable and put yourself out there for the whole world to see.  It's not a decision to be taken lightly, and Ashley isn't going into it blindly.  She's aware of the risks involved, but we talked about making choices or living with regrets.  Ashley's story reminds me of one of my favorite Mark Twain quotes that pushes me to make those big decisions in my own life.
"Twenty years from now you will be more disappointed by the things that you didn't do than by the ones you did so. So throw off the bowlines. Sail away from the safe harbor. Catch the trade winds in your sails. Explore. Dream. Discover." – Mark Twain
** For those of you who are not familiar with The Bachelor, here is a very quick rundown of this show. It's a reality tv show with choices made by an eligible bachelor through a series of eliminations. It ends with him having the choice to propose to the final contestant. It's more than a game show. The contestants get to travel all over the world and go on incredible adventures.
Contact us if you are looking for headshots or personal branding photography.