Charleigh's mother contacted me to photograph her daughter for a modeling portfolio and professional headshots. Denver is a beautiful place to do headshots, but we wanted to get out of the city and shoot somewhere a little different. We ended up deciding on the Paint Mines in Calhan because of its otherworldly look.  Colorado is a beautiful place.  If you don't already know where to look you could drive right past this gorgeous location and never know it.  This canyon is tucked away in the middle of absolutely nowhere.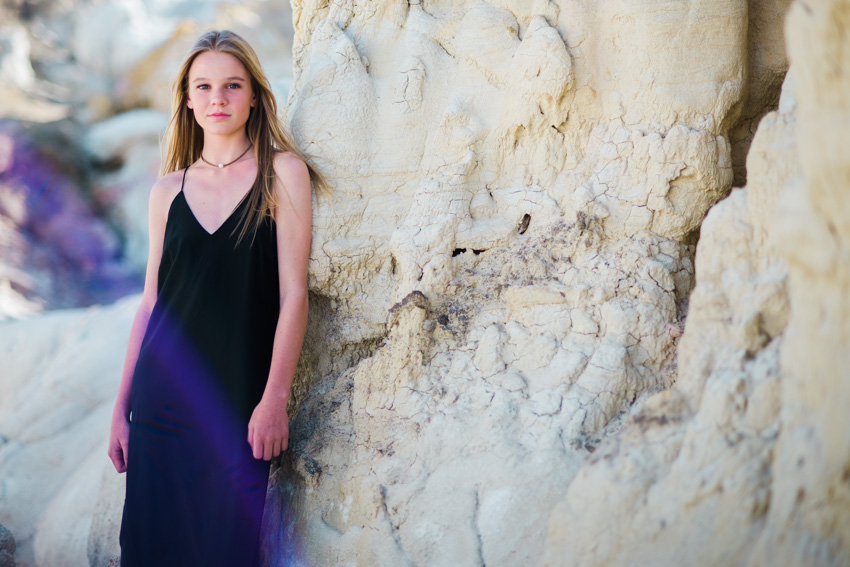 I was assisted by Charleigh's mother and sister who were bending over backwards out of their love to help out and make sure the photoshoot was a success.  We wheeled a full suitcase of clothing down into the canyon for Charleigh to choose from, and had to avoid quite a few bumps along the way.  She first put on this gorgeous long maxi dress that really contrasted well with the bright white of the rocks behind her.  She cycled through so many different styles even just in that one outfit.  Little rockstar!  The second outfit included these strappy leather boots that I am just absolutely in love with.  I still don't know where they came from, but they look like something from Jeffery Campbell. The next outfit was suited to her athletic nature and we actually had her running around for photos and leaping through the air to make it look like she was jumping over a giant crevasse. We ended the shoot with Charleigh's older sister's jacket, which in my opinion was the perfect way to end it.  They were the sweetest trio of women, and absolutely so wonderful to each other.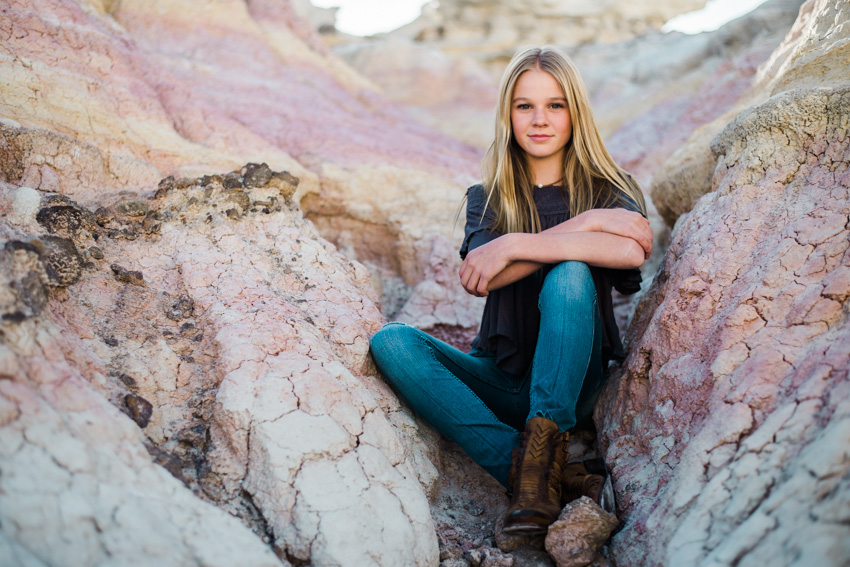 Charleigh was nothing but absolutely impressive and literally ran circles around all of us there in her workout clothing for some fitness photos. I only wish that I had her energy, and that the sun had decided to stay up for a little bit longer that day. She is incredibly photogenic, and choosing my favorite headshots from the day was nearly impossible.   I do believe this is a face you should keep an eye out for, with her personality and exuberance she has a bright future ahead of her.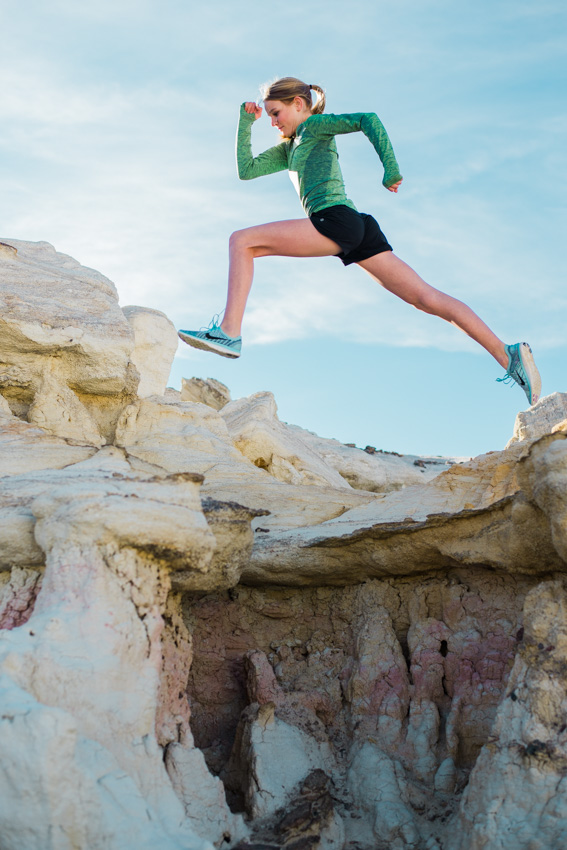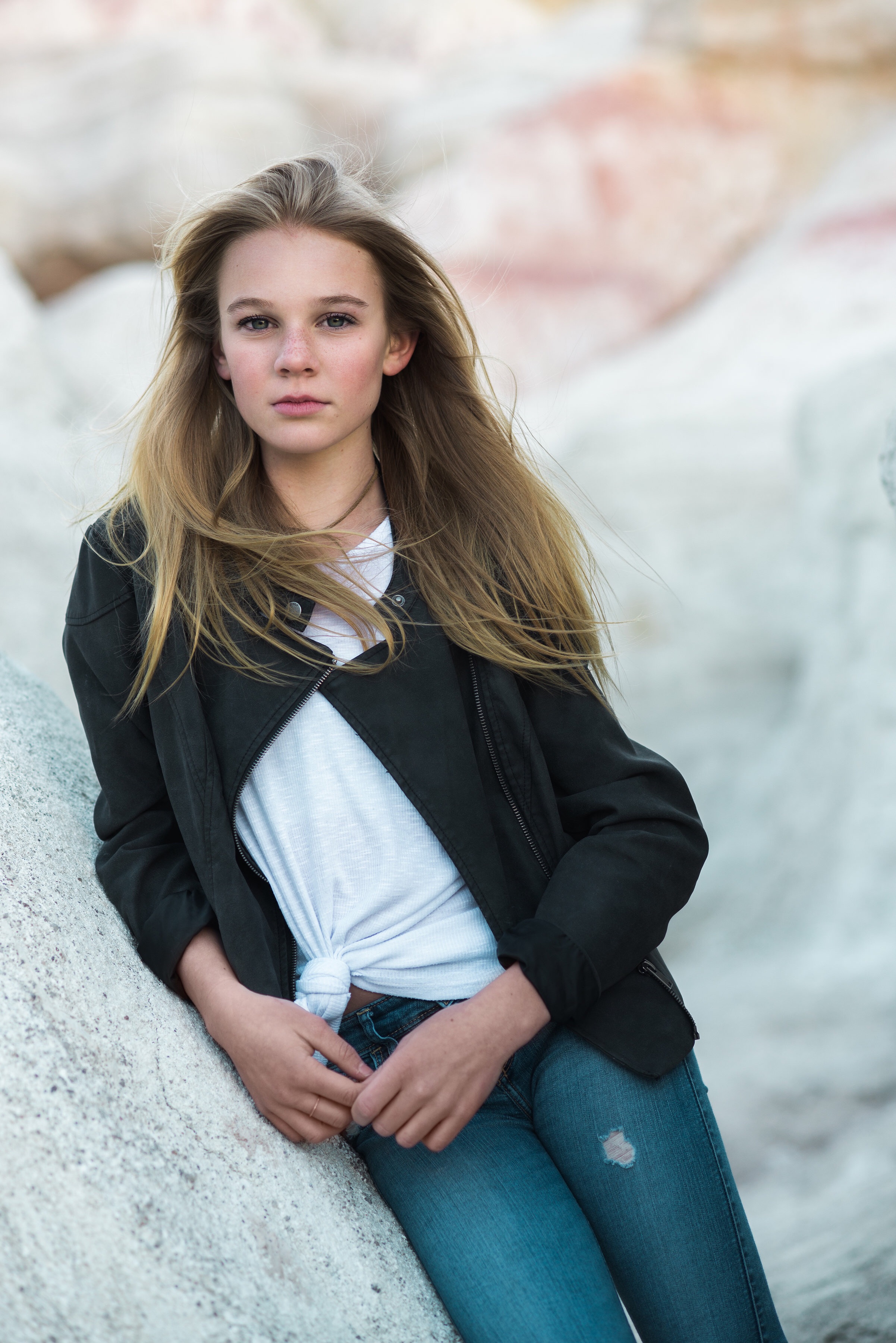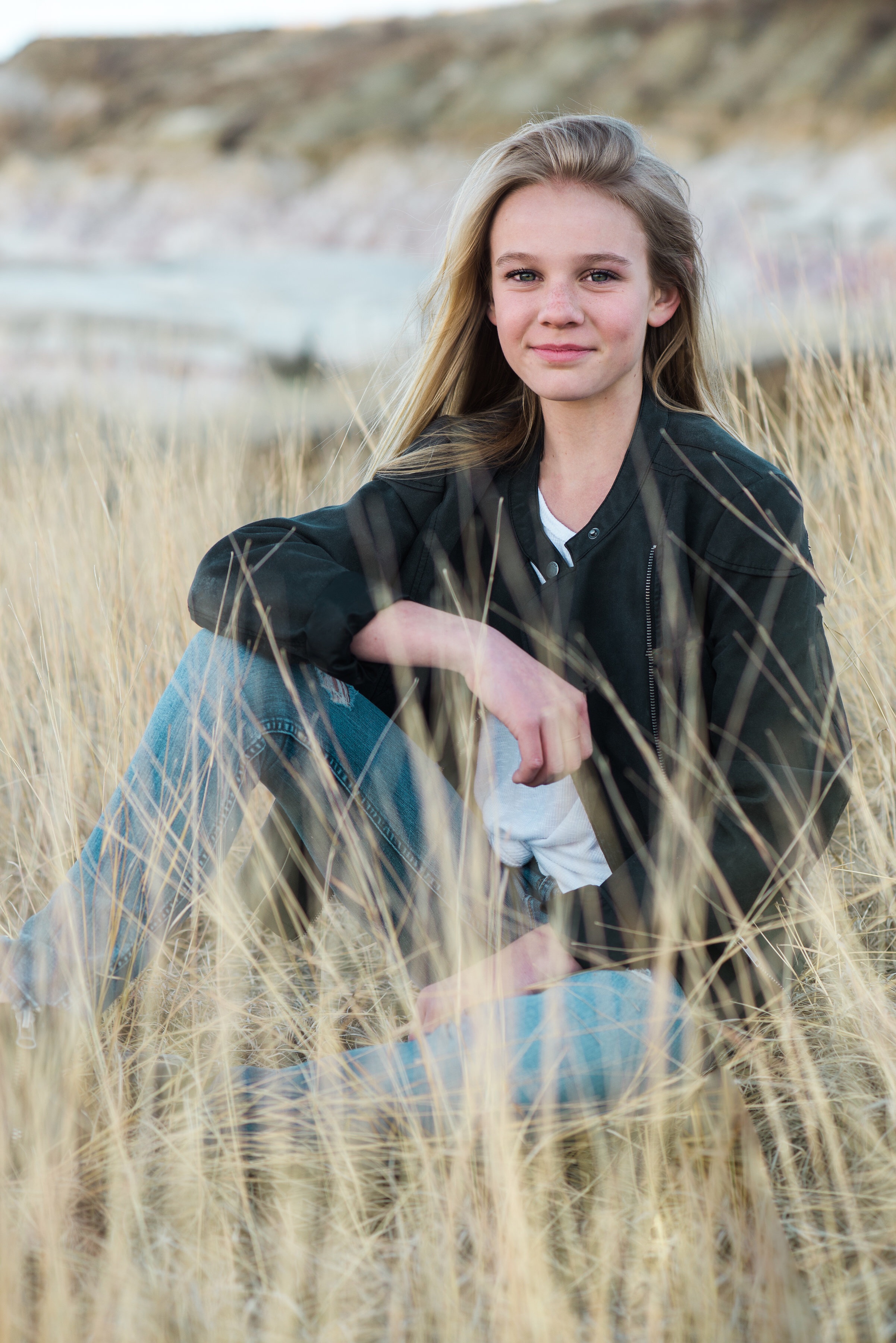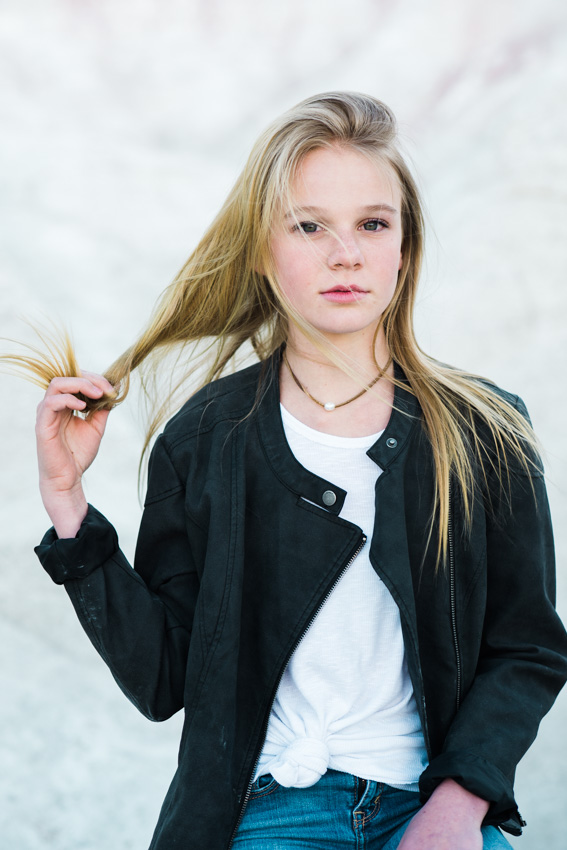 If you are looking to book your headshots in Denver or nearby, and are looking for Denver Headshot Photographers
Word of caution: If you do ever take a trip to the Paint Mines, here is a word of caution to you.  There are two parking lots and one is much closer to the actual portion that you can walk through.  You can find it by looking at the satellite view on google maps.  My second bit of advice is perhaps a bit more crucial for other photographers who shoot past the sunset.  There is almost no way to differentiate the path back up to the parking lot except for a board of information.  Bring a flashlight for the safety of yourself and the people you are with.  We were able to find the path just fine, but I recognized that it could have been dangerous if we had walked in without paying attention to our surroundings.
Check out more of our professional headshots gallery to see more.