Modeling Portfolio and Senior Pictures
My husband and I recently had the absolute pleasure of getting to visit New Orleans for the very first time.  Shortly after booking the flights, Soraye and I found each other through our Instagram accounts.  It was photography love at first sight and we knew we had to shoot with each other while we had the chance.  Soraye was looking to get professional portraits and build her modeling portfolio while looking for modeling agencies to represent her.  So the timing was beyond perfect.
I booked a little Airbnb cottage near the absolutely massive City Park and spent the first few days of my trip just getting to know the very special city of New Orleans.  If you have been there you will know what I mean, but there is nowhere on earth quite like it.  It is it's very own little culture that is so very unique and based on many different influences spanning overages that have all come together to make for a city full of delicious food, outspoken people, gorgeous architecture and amazing music.
Fortunately, I was able to do some location scouting before the shoot with a bike that came with my Airbnb, and very quickly came to find that New Orleans is just about as flat as it gets.  Perfect for biking.  I didn't want to go anywhere too touristy, but I did want to shoot the beautiful tall and colorful buildings that filled the streets.  On my way to get beignets, I passed the perfect location and immediately told Soraye where to meet me. If you are in New Orleans looking for the perfect photoshoot location you can find the cross streets here.
Soraye showed up in a beautiful muted strapless green dress that she was wearing with a brown belt and wedges.  We started next to a textured pink wall that offset the green colors in her clothing and walked along the street capturing the colors and textures as we walked along.  Soraye was absolutely amazing and barely needed direction.  We continued shooting until there was barely enough light left for the photos, and we were all so excited with how they turned out.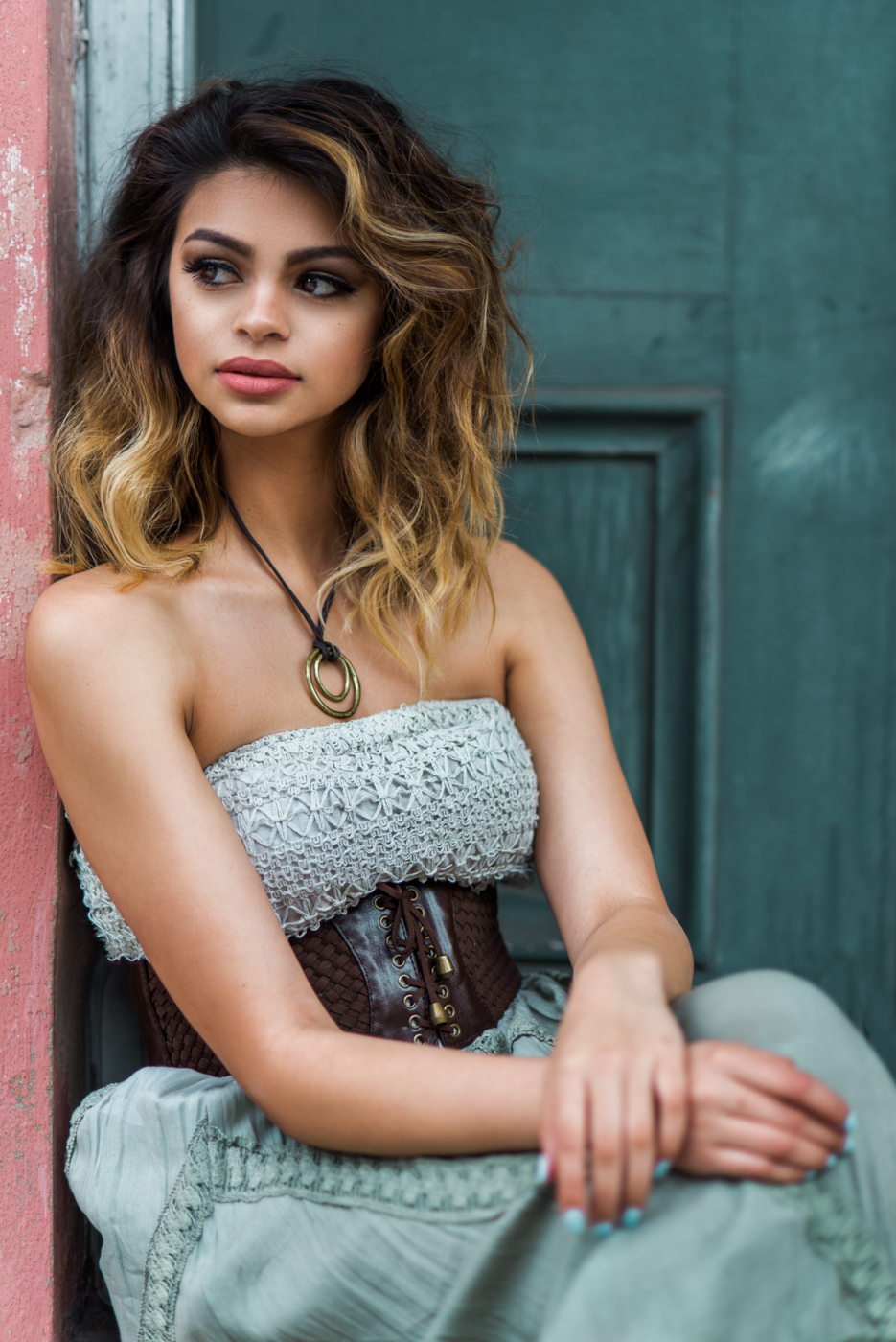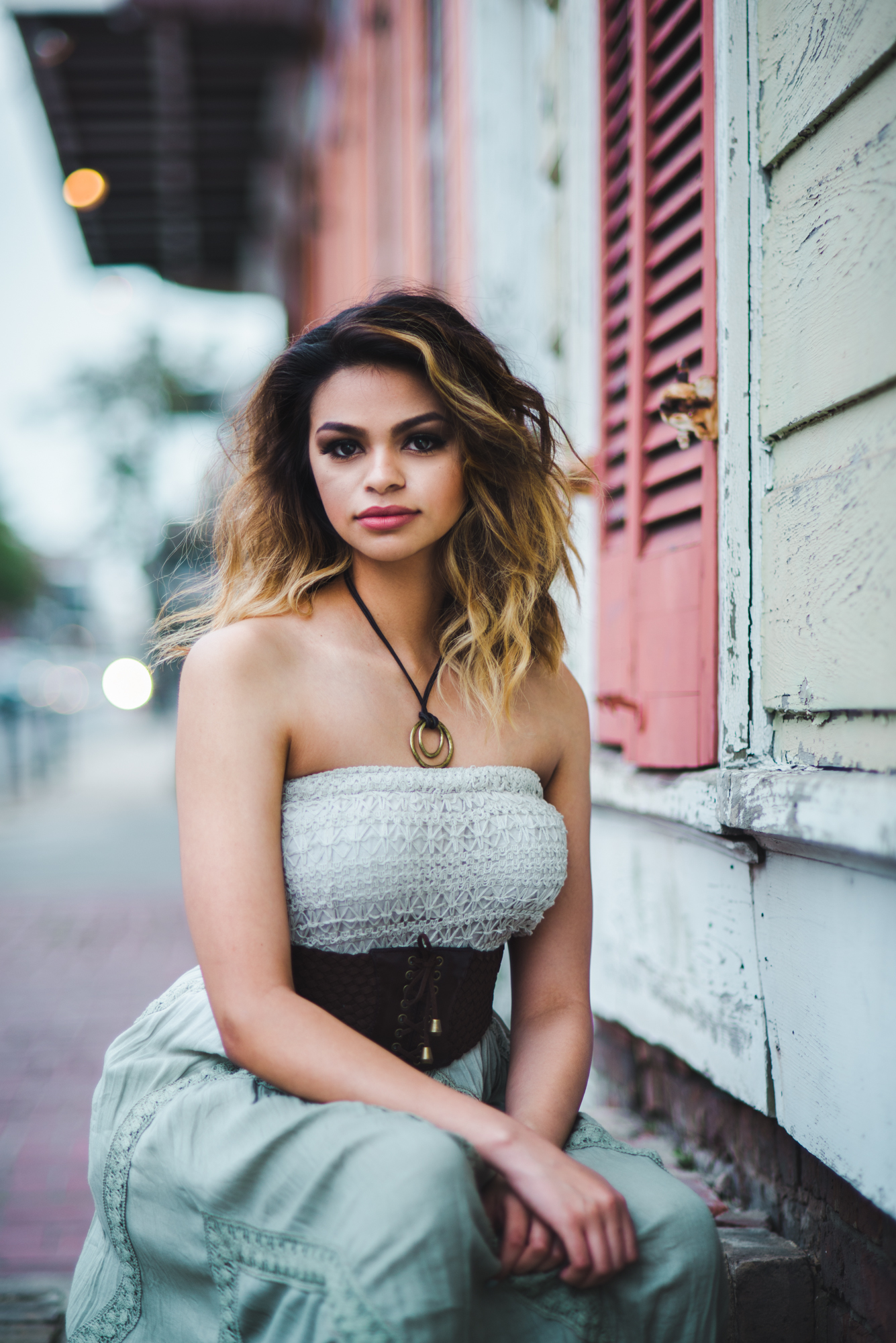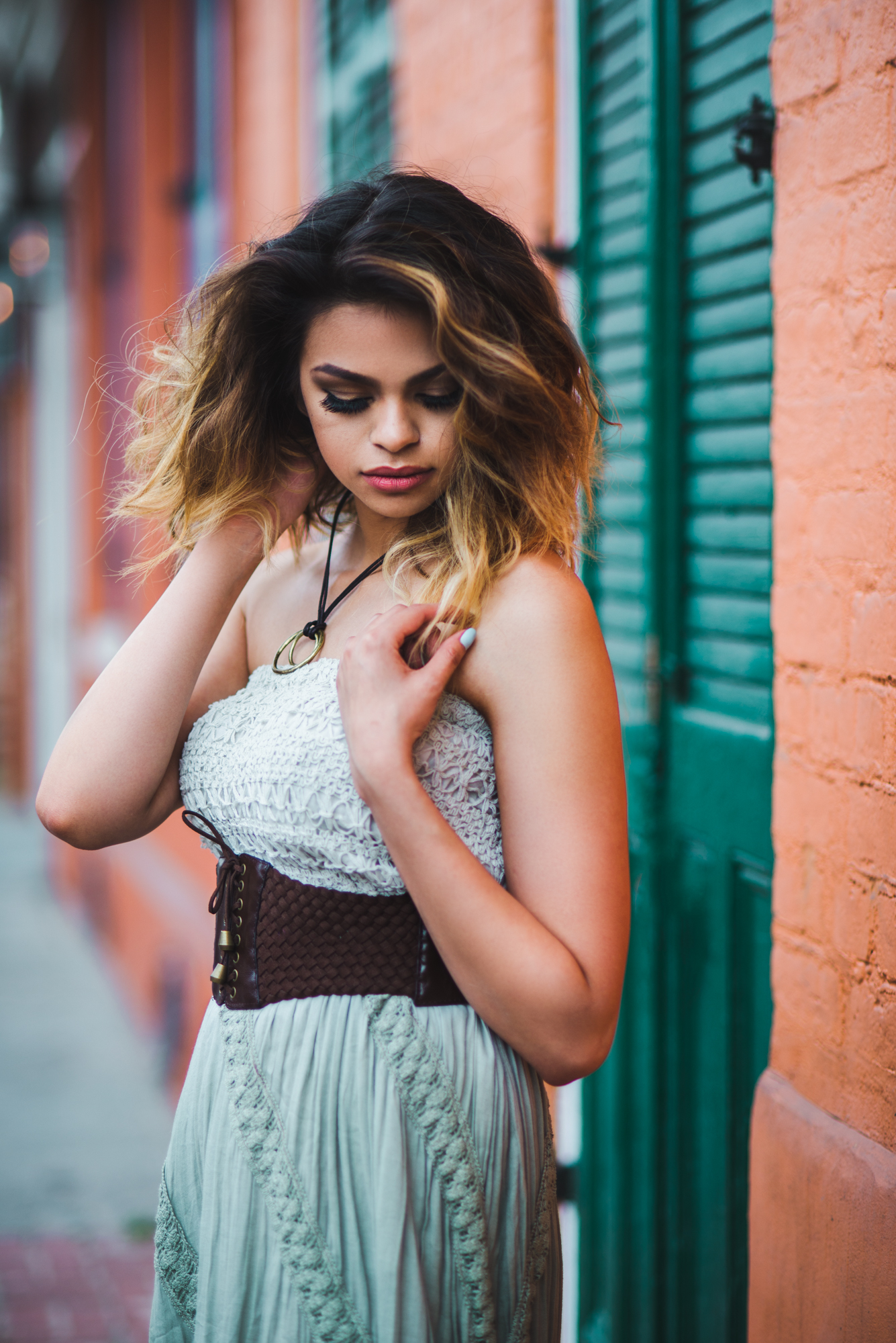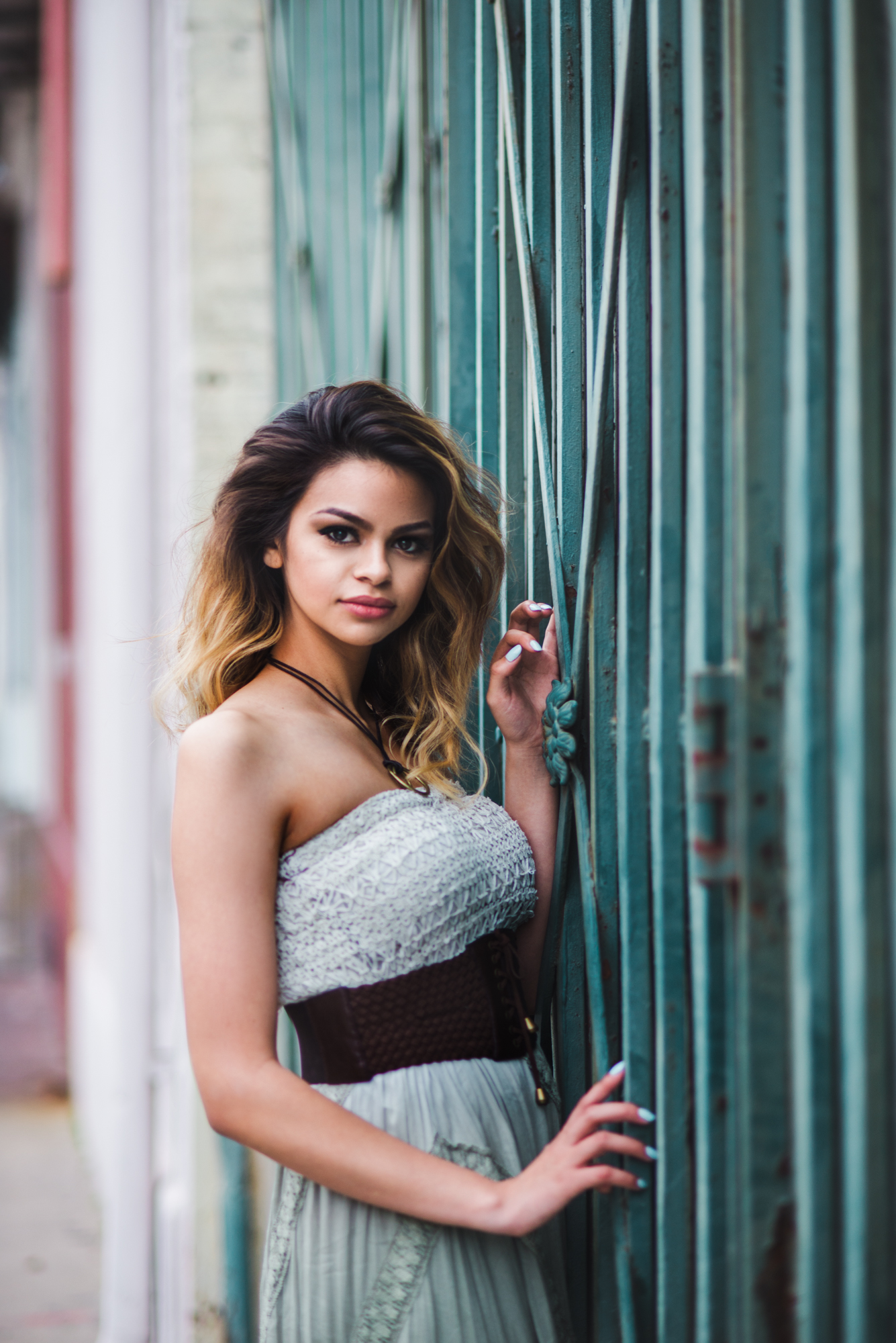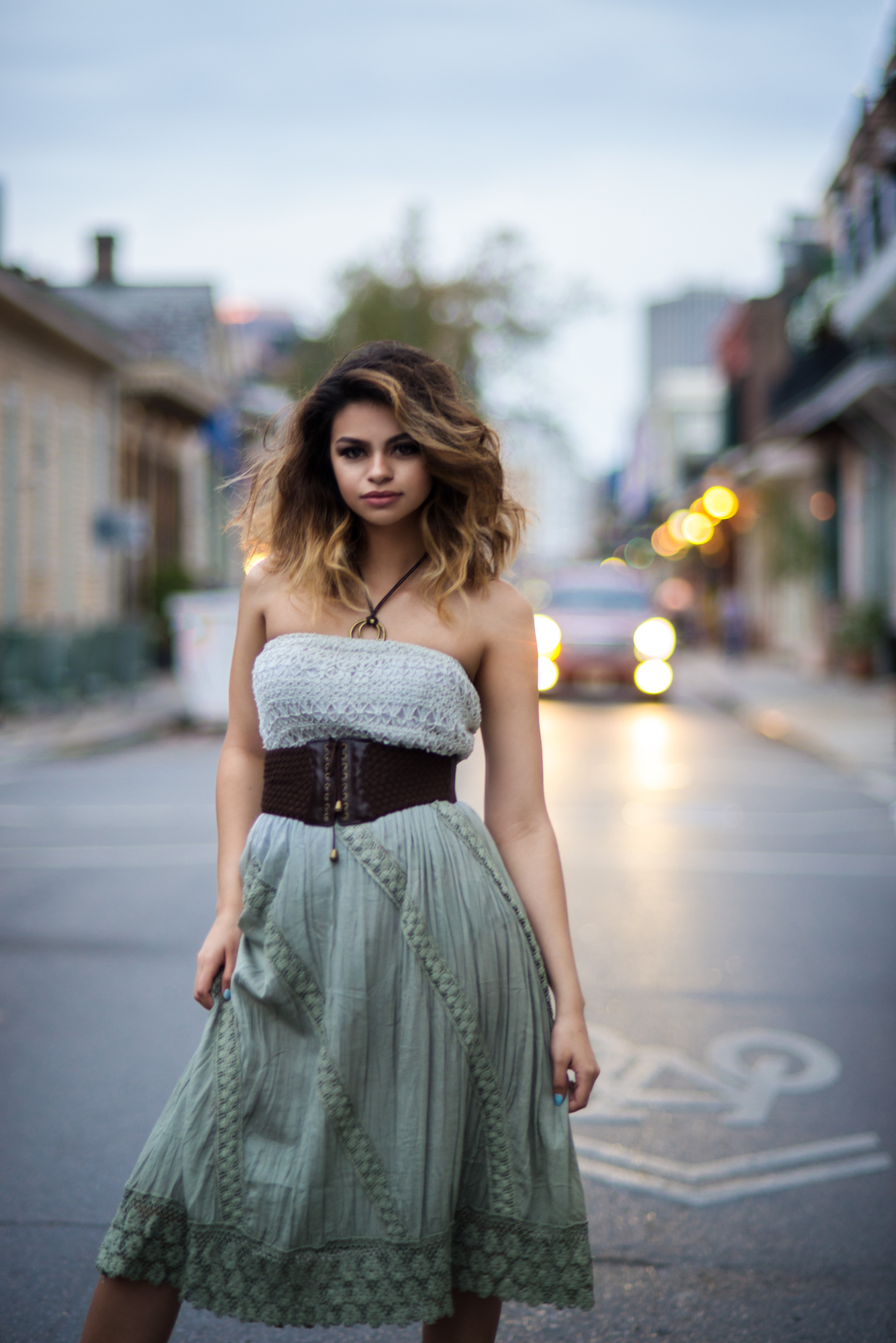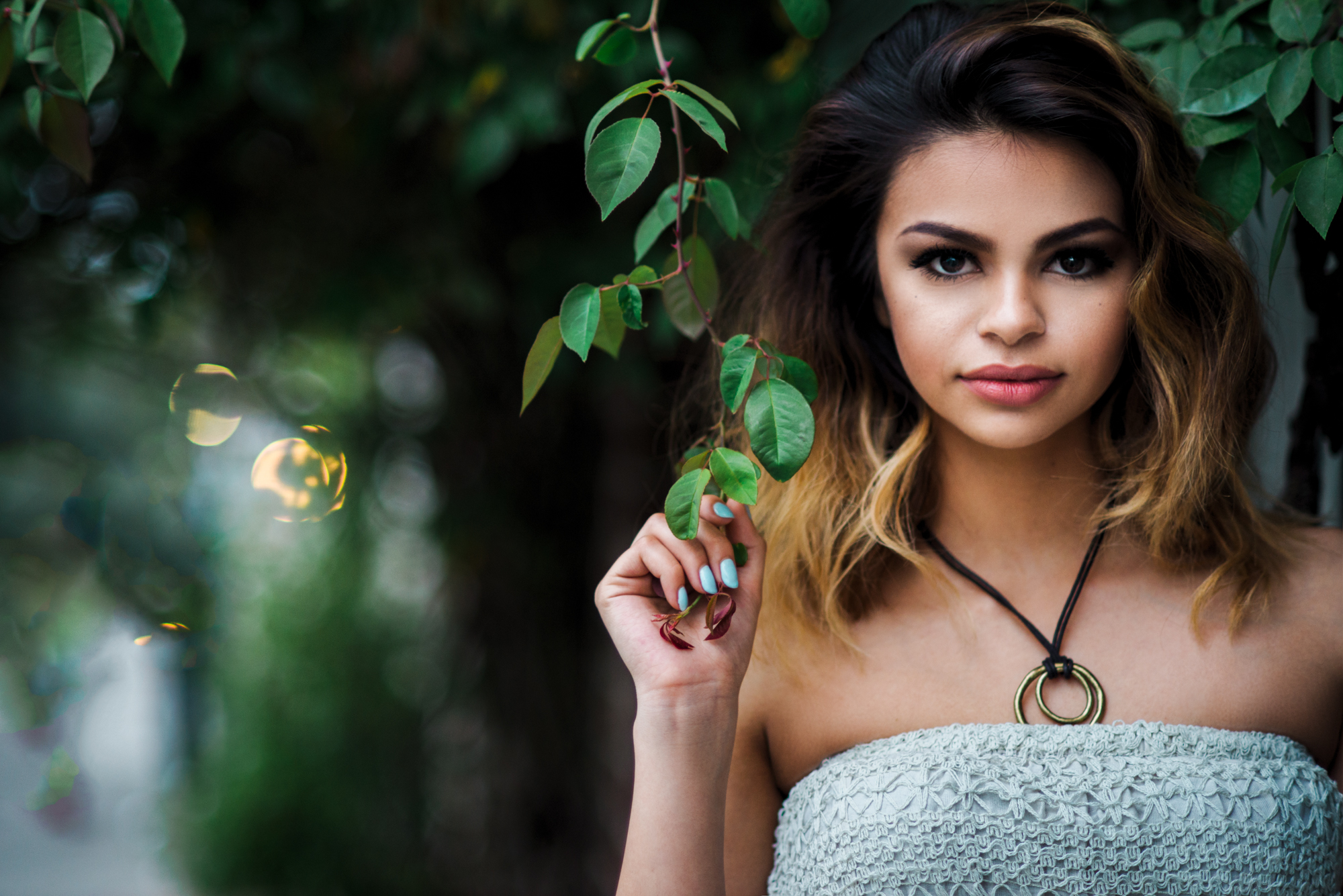 I believe that Soraye has the skills needed to be a professional model, and she clearly rocked her senior pictures!  My husband and I left New Orleans swearing that we were going to have to make it into one of those places that we visit every year.  It is just so beautiful and unique.  I hope to run into you again Soraye!
To see more of our professional portraits in Denver you may look here!