Wilhelmina Denver Modeling: Emily
I was setting up my lighting for a local brand photo session when the owner of a local Denver boutique ran in and grabbed my hand and said, "you have to come see this, right now!"  I had no idea what was going on when she pulled me up the stairs to where the girls were getting ready.  She pushed me in front of my friend Emily with her hair and makeup done, all smiles.  I had asked my friend Emily to help me out with a photoshoot having absolutely no idea that she was going to be such a rockstar in front of my lens, and here she was looking like some sort of goddess. The shoot was incredible, we had music, champagne, tons of awesome clothing, and my favorite part, pizza.  When I was driving Emily home, I pitched the idea of really taking modeling seriously to her and was a bit taken aback when she said has had zero interest in professional modeling since she was a kid. Zero.
Let me take a second here to describe Emily. She is beautiful without a doubt, but she's more than that.  She is brilliant actually.  The first time I met her was at a Sustainability Summit at DU, and the second time I didn't recognize her because she was speaking to someone in fluent Spanish at a non-profit in Denver.  She's quick-witted and blunt but in a helpful and thoughtful kind of way.
So on our drive home – "Wait, what?  You just effortlessly blew everyone's mind during our photo shoot, and you have zero interest in Denver modeling??"
That's when Emily told me what happened.  When she was younger she got a modeling contract and fell prey to a scammy modeling agency.  It's unfortunate, but there are people out there who prey on the dreams of others but don't have their best interest at heart.  I've personally known a few people, and it almost happened to my sister too.  Emily admitted that she'd had a lot of fun, and would be up for doing more shoots with me, but signing another contract was a scary thought.
The whole story could have ended right there, but Emily didn't let her past make her decision for her.  Emily chose to let her past go, and make the decision she wanted for herself. I got to watch as Emily realized her power and I witnessed her fear turn into excitement!  We have started taking steps towards building a portfolio. Emily went to Wilhelmina Denver for an open call and was rewarded with a modeling contract for her bravery. I have gotten to know the Wilhelmina Denver Modeling Agency over the past few years and their office is full of wonderful people who truly care and couldn't be further from the agencies of Emily's past.
 Now that she is on this path, you can tell that she is excited about a future in modeling and brainstorming our next shoot together.  This shoot is our most recent portfolio building photoshoot in downtown Denver near the Millennium Bridge.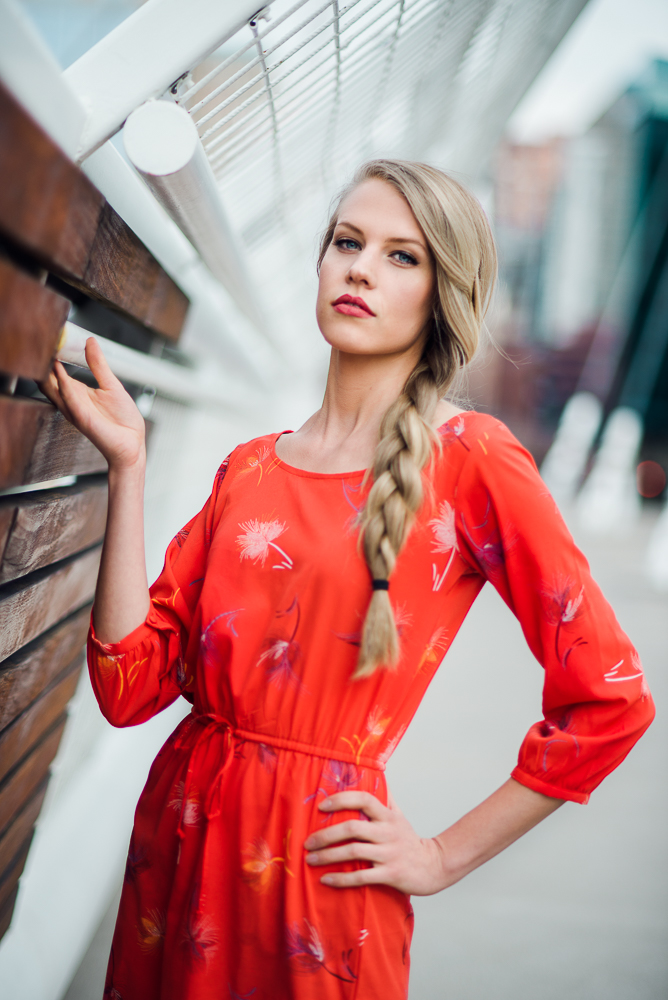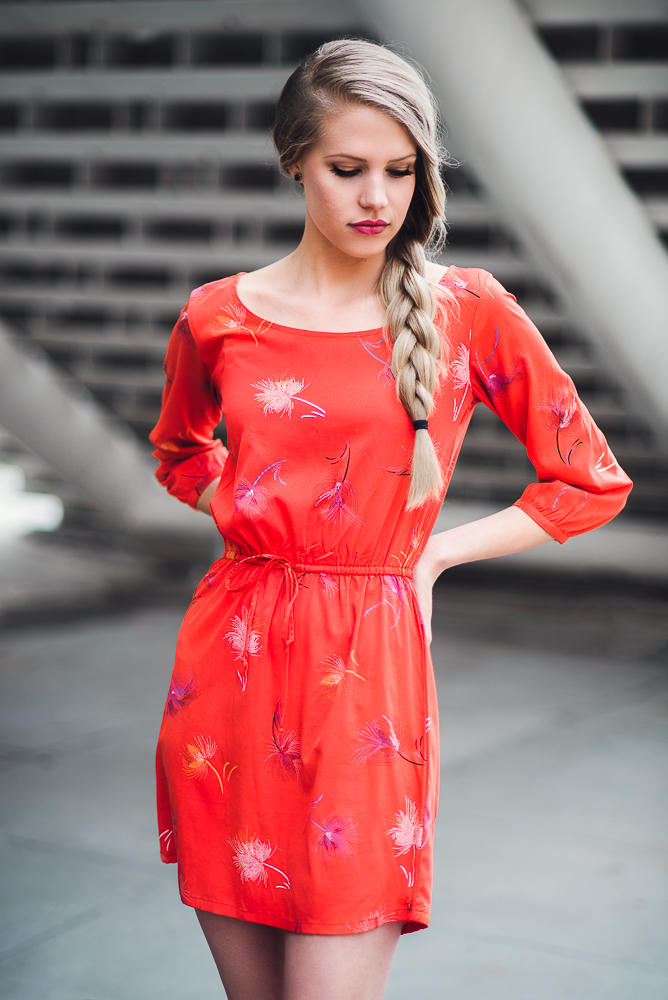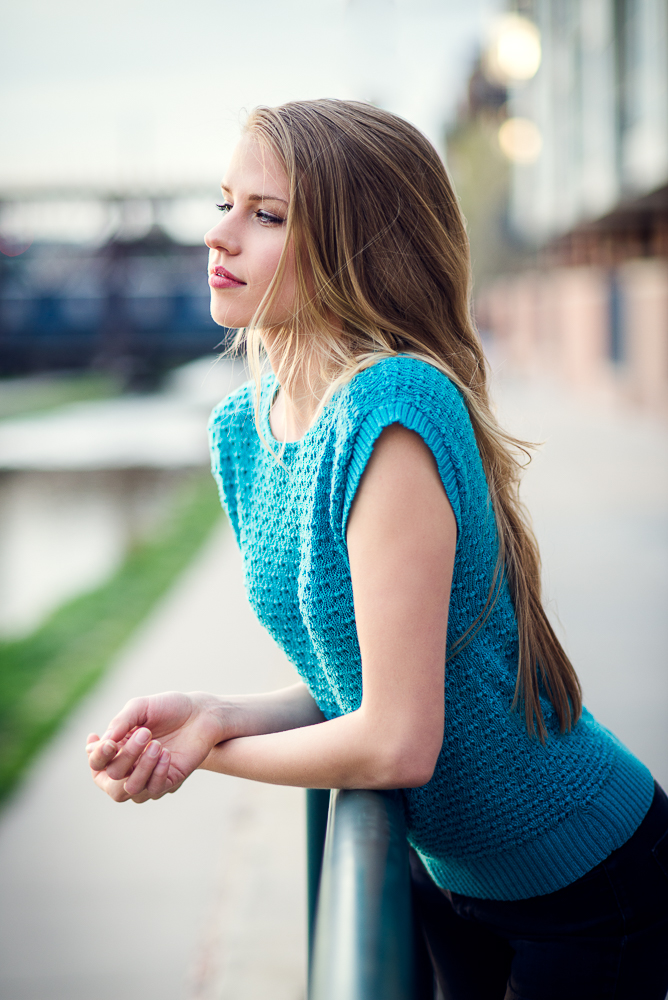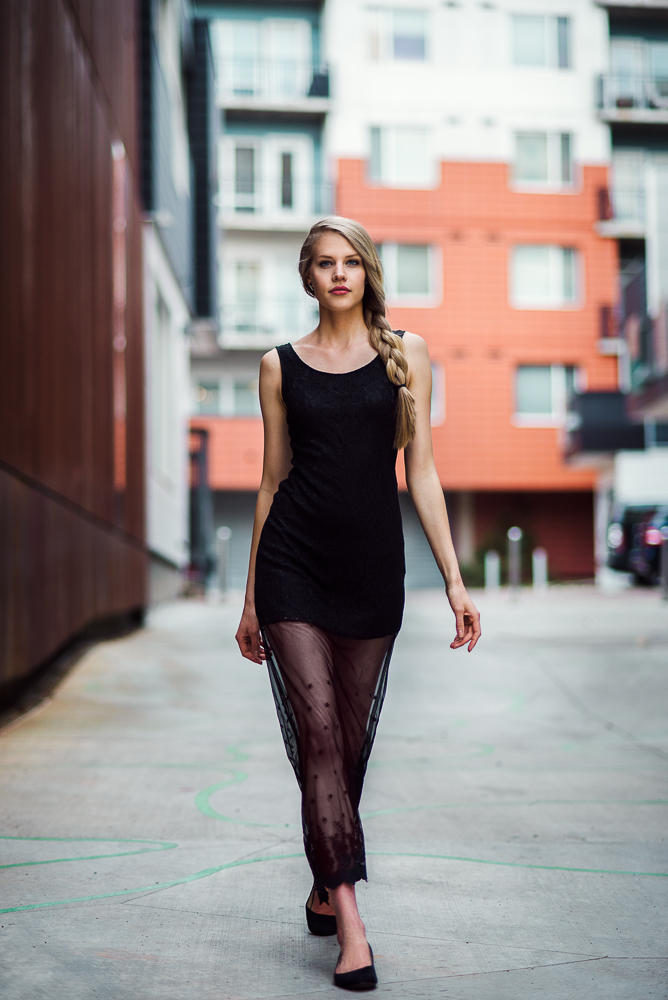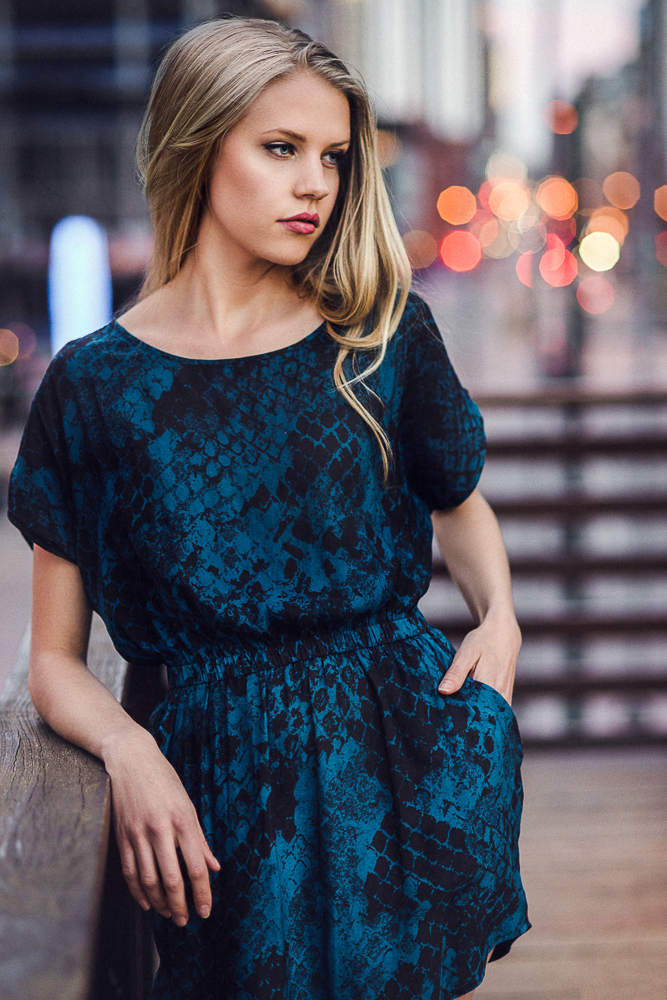 Opportunities arise, and occasionally we have baggage from the past that makes the choice feel scary.  We don't want to get burned the same way twice.  For Emily a choice presented itself to her and she could have walked away, and rightly so, because of the modeling agencies that took advantage of her in the past.  Fortunately, She chose a different path. Emily didn't sit back and let things happen to her to define her life.  She made a choice that was scary, but it's her choice, and it isn't something that is happening to her.  It is something that is happening because she is making it happen.
If you'd like to see more images from our professional branding photography gallery check out our portfolios.