Dolls for Daughters Event Hosted by Denver Fashion Designer Salwa Owens | Barbie Box Photobooth
The brilliant Salwa Owens recently hosted an unbelievable event at the Glamour Bar in Denver for Dolls for Daughters.  It was beautiful to see all the women come out in support of this good cause.  The non-profit organization, Dolls for Daughters provides support for underprivileged children in Colorado.  They provide them with toys, food, and more.
Salwa Owens partnered up with them to host this event – Dolled Up for a Cause.  Women came with dolls in hand and then spent hours getting pampered and dolled up.  The glamour bar was beautiful with its usual flair and only made more so by the clothing and jewelry.  We created one of a kind portraits to compliment the event.
Art of Her donated photography for this cause in the form of a really fun photobooth.  We didn't want this to just be any normal photo booth, so we brainstormed a set that would align with the Dolled Up for a Cause event.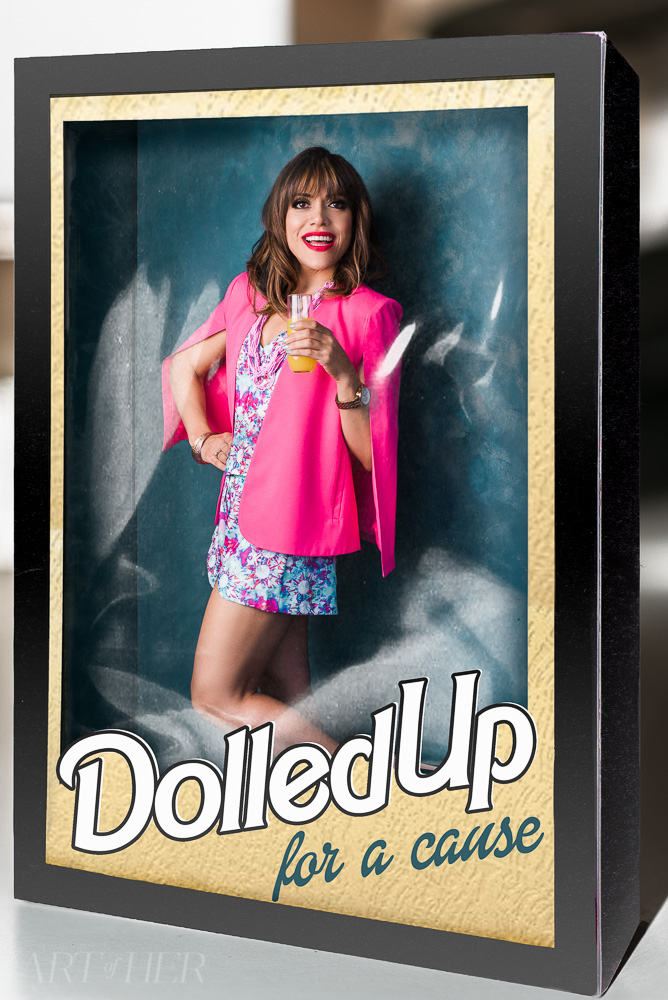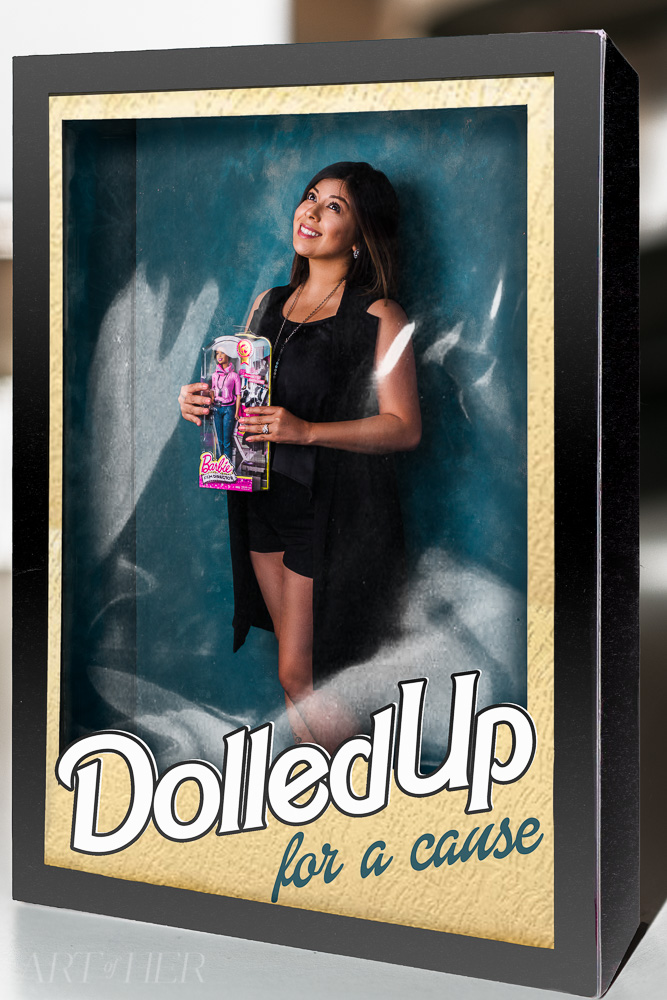 Why not turn women into dolls inside of a giant barbie box?  It was too perfect, but we didn't know if the images would turn out well logistically, I mean, we weren't actually going to put anyone in a giant box.  After a trial run photoshoot, and some time in photoshop, we had made it work.
The funny thing about doing these photos is that it is the opposite of my normal work.  I had to tell women to, "be stiff like a barbie."  I am generally always asking women to loosen up during photoshoots, so it was a fun contrast.  I also took steps in photoshop to make everyone look plastic, which is again the opposite of what I normally do.  I love to leave texture in skin so that people don't look anything like a barbie.  While this was an extremely fun break from my normal work, I am happy to go back to keeping it real.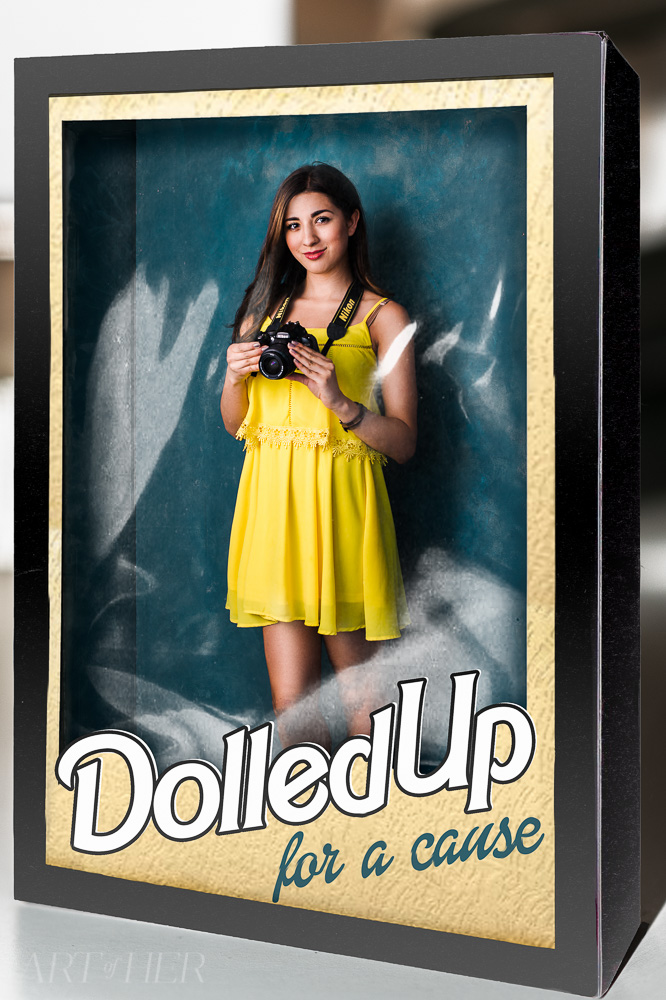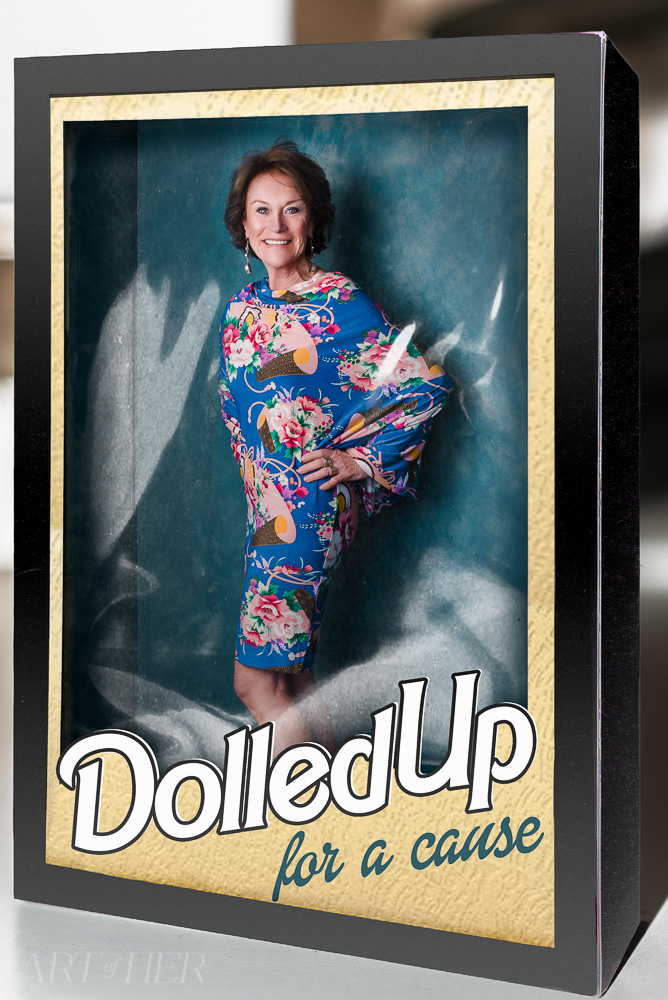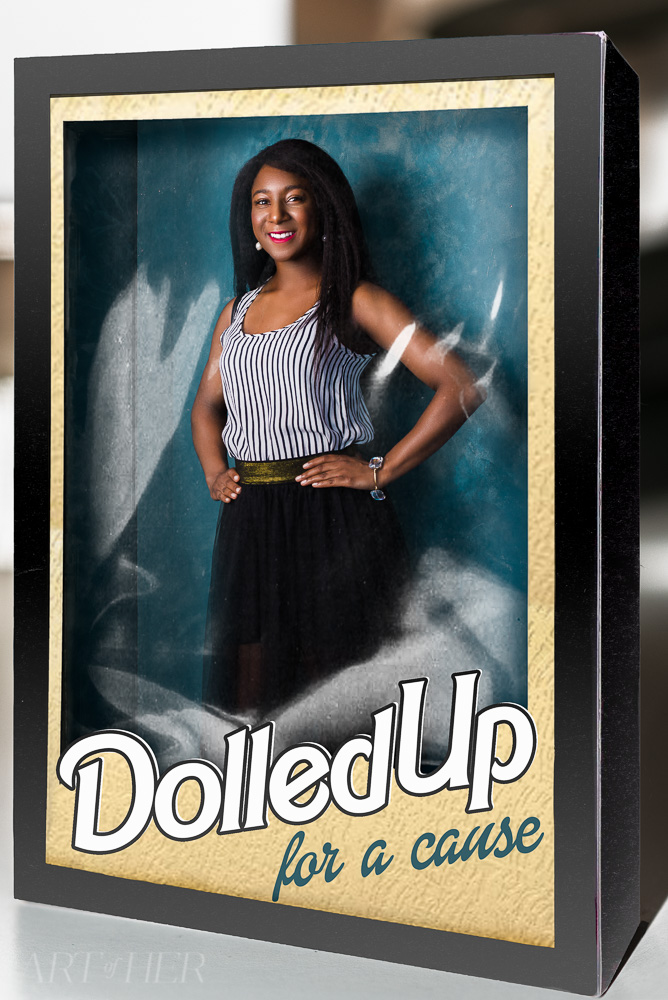 Everyone was so excited to set into the booth at the event, and I had a great time meeting everyone.  Here are some of the images from the event.
These women are gorgeous, and they were so wonderful to come bearing gifts to donate to Dolls for Daughters.  Keep up to date with Salwa Owens the Denver fashion designer who recently launched a new website.  She has a heart of gold, and puts on incredible local events that you don't want to miss.   I met so many wonderful people at this event and I hope to work with Salwa and Dolls for Daughters again in the future.
Interested in learning more about Denver portrait photographer, Jess?