Jamie Bagnall – Realtor Headshots
You can find Jamie on Facebook, Instagram, Pinterest and LinkedIn as JamieInDenver720. Twitter as JamieInDenver.
Or on her website: JamieInDenver720.cbintouch.com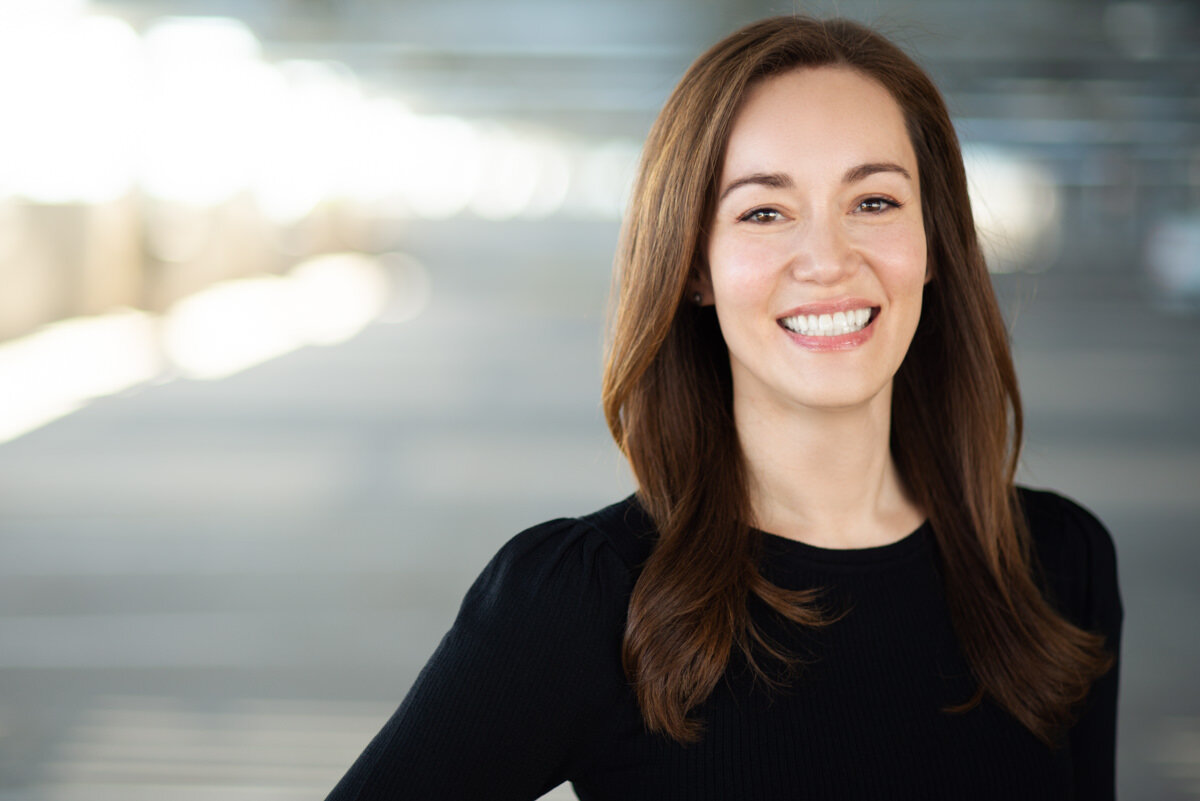 What does your company do? What do you do, specialize in or excel at?
I am thrilled to talk about new programs that have recently rolled out at Coldwell Banker Devonshire. Being able to offer these programs as a realtor creates another opportunity for me to give back to my clients!
Realogy Military Rewards, a new home buying and selling a program that will offer $350 to $7,500 in cashback or rewards to those who have served our country and their extended families. Realogy Military Rewards builds on the company's 30 years of experience assisting military families with their home sales and purchases and is now available to all military personnel, veterans and their extended families in most U.S. states. The program benefits are based on the home's sale or purchase price. This is one of my personal favorites, I grew up in Fort Knox, served in the Army, and a few of my friends are currently serving. Because this is a national program, I have been able to enroll old Army buddies for the savings even though they don't live in Colorado. All they have to do is agree to work with a local Coldwell Banker agent. I even screen the prospective agents and stay in touch during the sale or purchase. I'm currently doing this for friends in New York and Florida.
Another exciting program is RealVitalize, a home improvement program. Currently available in select markets, and luckily for my clients, I can offer this to them! This program provides home sellers with home improvement resources prior to or during the home listing period with no up-front costs or interest charges. Through the program, a homeowner will have the option to make non-structural home improvements and repairs using a service professional from the HomeAdvisor network. The brokerage will cover the upfront costs of the repairs, which will be repaid by the seller when the property sale closes or the listing expires. This program is going to be a game-changer! It's going to allow the seller the opportunity to update their home, drive up the sales price, increase buyer traffic and lower the number of days on the market. This can be for things as simple as curb appeal, or as complicated as a kitchen or bathroom update. I'm one of those home remodeling show junkies. Just talking about the possibilities of this program with clients is fun!
I have two more fun programs up my sleeve. Thanks to a partnership with Home Partners of America, a program called RealSure allows me to put a guaranteed cash offer in the homeowner's hand. Now clients can shop with confidence for their next home, knowing they have a standing cash offer valid for 45 days, all while I am still working hard to bring in the highest value for their home from the open market. The last notable mention is also from Home Partners of America. Home Partners provides responsible households a transparent path to homeownership through its Lease with a Right to Purchase Program. The program provides three to five years of rent certainty with an initial financial commitment of just one year.
Phew, that was a lot to digest! Luckily, I know a good realtor who can cover all this in-depth for anyone who is interested in knowing more about any or all of the programs. She happens to enjoy long conversations over coffee. Being a realtor isn't just about helping clients buy, sell or lease their home. There's so much more to it, it's a very personable experience. You have to like people, you have to listen, be passionate and compassionate. I like building new relationships, my clients become friends and I always want the best for my friends. Being a realtor at Coldwell Banker Devonshire affords me the opportunity to use these wonderful programs for my new friends.
What's your story? How did you get to where you are in business or how was your business started?
Because I am in my 40's, we'll keep the flashback reasonably short. I don't want to put anyone to sleep. 16 years ago I was laid off during office cutbacks. It was a blessing in disguise, I was planning to quit in a couple of months because I was expecting our first child. I was a little excited about sleeping in and doing whatever I wanted all day. Then reality sank in and I thought, "What on earth am I supposed to do at home all day long? I am going to be so bored!" I had our first child that spring, the best job ever and I was super busy! All moms can relate, showering was a luxury! Getting dressed, forget about it. I lived in a robe or my pj's for about 6 months.
By the time M was walking I was ready to do something outside of the house. I wasn't ready for a full-time job, but I wanted something fulfilling. I started working with the local children's shelter as a hands-on volunteer caring for the children and hosting holiday parties. It was a little tough for me, I wanted to bring all the children home.
Eventually, I transitioned into galas and fundraising efforts. It was perfect! I was still able to support a cause that I loved. The job was challenging, I had to think outside of the box a lot, problem solve, cater to people, there was a lot of networking and negotiating. Essentially, 12 years of galas and fundraising laid the foundation for all the tools I use today as a realtor.
What impact are you trying to have with your business?
I am constantly reading and learning to better serve my clients and friends. I like to know the ins and outs of all the programs our company provides the tools. (Yes, I'll admit, I am that person who actually reads the instruction manual that comes with tech gadgets. You know, the one that people usually throw out with the box. I actually love reading about what I just bought.)
I also love to read about new things happening in Realogy, our parent company. I'm not a natural salesperson, though all my closest friends are always cheering me on and saying such wonderful things to try and make me believe that I am. (I have the best tribe of friends!) My downfall is that I can't sell anyone anything that I don't believe in or understand. Which is why I obsessively read, and read, and read every evening until bedtime. I have no clue what even comes on TV anymore. Is Grey's Anatomy even still on??
What is the piece of advice you'd give another woman in business?
Live by three rules:
1) Do the right thing
2) Do the best you can
3) Show people you care
So let's be honest, everyone wants to make money, that's why we get jobs. Don't let "making money" become your driving factor. Do those three things and do them well, everything else will follow.
Any big lessons you've learned along your journey?
I rediscover myself in the process of becoming a realtor. I never felt dumb, or incapable as a stay at home mom. I just forgot what I was capable of.
As one of my friends recently told me, I fell in love with myself during the process. Going back to work filled a void in my life that I didn't know really existed. It gave me a big boost in confidence and I wowed myself with the things that I forgot I could do. Of course, I loved every minute of being a stay at home mom to my three wonderful daughters. However, I have had many conversations with other stay at home moms during the years where we have wondered if our brains had turned into baby food. I'm here to say, nope that did not happen! Don't be afraid of challenges. As we rise to meet the challenges, we awaken many undiscovered gifts, inner power, and purpose.
What was your experience with Art of Her like?
I really don't like seeing photos of myself. It is really a challenge to not focus on the one thing wrong, even if 99% of it is right. Working with Jess was huge! Hands down I can never, ever, ever use another photographer. That 1% of what's wrong that I can't overlook in photos, it usually is related to a stray hair or my hand being in some awkward position. What am I supposed to even do with my hands? I really never know. How am I supposed to smile? Did one eye just start twitching because I have been holding this fake smile for the last ten mins? Am I blinking too much? These are things that usually run through my mind as I am having photos taken.
Jess had me cracking up the whole time! We talked about life, shared funny stories, it was like hanging out with an old friend. She even has a fantastic game that I refer to as "Jess Says". Much like Simon Says, she let me know where to put my hands, how to turn when to smile, when to give the smile a rest, and when to smooth out my hair. Basically, thanks to her meticulous effort and eye for detail, that 1% that I couldn't stop focusing, well, it never happened.
I loved every single proof. I have gotten so many compliments on my photos and I love the images!
The guys in the office are even a little jealous that it's called The Art of Her. As a realtor I have my photo on so many things, sometimes I am a little tired of seeing my face. However, as I stick my headshot on the 99th piece of marketing material I do it happily and with the confidence, knowing that Jess provided me with fantastic images to use that are professional and fresh. Everything about my experience with Jess was so easy. Booking was easy, the photo session was easy, receiving the images was also easy. The studio was calm and relaxing, that's huge since a chaotic studio can really set the stage for the kind of energy you're going to carry in front of the camera.
Just do it! I had a pretty clear vision of what I didn't want. I shared that with Jess. I also mentioned that I couldn't tell her what I actually did want since I'm not that creative. I knew I didn't want to wear a blazer and cross my arms in front of my body. I wanted something fresh that said approachable and that is exactly what Jess helped me accomplish!
If you're interested in learning more about our headshots or personal branding photoshoots check out our portfolio.